Overland Skills Camp 2021
Join Expedition Utah for the fourth annual Overland Skills Camp, October 14th - 17th, 2021. This unique experience offers classroom training combined with practical application of learned skills in hands on driving situations. Overland Skills Camp is intended for people who want to get into "Overlanding", but don't know where to start. If you are into vehicle based backcountry exploration, and want some skills to get you there, this event is for you!

Supporting Membership in Expedition Utah is required to attend and participate in this event.
Meet Your 2021 Instructors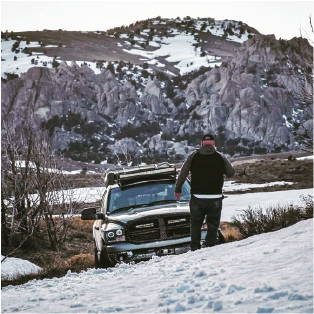 Dan Cressall. Dan will be teaching a vehicle build and outfitting class during Saturday training. We asked him to share a little about himself:

"As long as I can remember, there have been two thoughts that have pulled me into adventure and exploration like a guiding light drawing me forward. Initially this lead me into rock crawling and dipping my toes into the competition world with a rock buggy on 42's that I built in my back yard. A few years later, after my one and only trip to the sand dunes and the death of my daughter the buggy was sold and the exploration light inside me was drained like a bad optima battery trying to winch a 4-Runner out of the mud.

Fortunately, this life has a way of recharging some parts deep inside you, and my desire for exploration, and a newfound love of solitude and stillness that is only found deep in the desert, or tucked away in a hammock hanging between two aspen trees. No longer did the huge obstacles and challenges of rock crawling call to me, I only wanted the stillness, friends, and family that is found in camp chairs around a campfire, or coffee press on a tailgate.

With no rock buggy, I turned to the only 4wd I had left. The 2008 Dodge Ram that I bought to tow the buggy around to the hardest trails would now tow my butt to some of the most beautiful places in the western United States. The "Dodge" has had quite the transformation from the simple tow rig it started out to be. I traded some work for my first roof top tent, and built a simple frame for it to sit on with a small water tank. Now, I'm on to my 4th roof top tent, and about the 90th evolution of the tent rack and all the accessories that are associated with it. My philosophy for the truck has always been based around life and camp, and how to make it as pleasant experience as possible, while still maintaining the ability to get as deep in the desert or woods that the full size platform would allow. It's not particularly flashy, and it doesn't attract many Instagram followers, but when you start to look close it holds a lot of little Easter eggs."
Meet Dave Wilson, an OSC 2020 instructor. With a deep love of the outdoors, David is an active adventure seeker. From hiking, fishing, camping and snow skiing, to 4 wheeling and geocaching, he loves spending time outdoors with his family and friends. Dave loves exploring new and old areas in Utah, and gets out as often as schedules permit. He is an active member of the Wasatch Cruisers off-road club, and Expedition Utah.

Dave has had a fascination with maps and route finding from a young age. He enjoyed learning to use a compass and map as a Boy Scout, and has expanded his knowledge and map collection since then. Dave enjoys pouring over maps and identifying places to visit, and roads to drive. He is driven by what is around the next bend, and over the next hill, while keeping in mind that it is as much, or more, about the journey as it is the destination.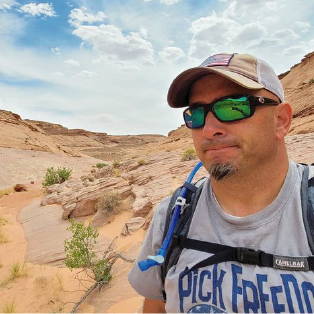 Dave Connors has had a 25+ year love affair with the desert and going fast. Desert racing allows him to do both. Racing the Baja 1000 has been a dream of his since before he could even drive. Born and raised in Utah, Dave gained an early appreciation for the desolation and beauty of the desert. That appreciation extends to dragging himself through a slot canyon that's a little too cozy, melting in the summer heat of Death Valley, exploring the limits of aridity in the Atacama, or bombing through the whoops in Baja.

Thousands of miles spent wandering the deserts of North and South America has only strengthened his appreciation.
Despite Dave's love of maps the majority of his overland adventures are done without a plan. In 2007 he hit the road for Ushuaia, Argentina with little more than 'head south until the money is gone' on his agenda.

Wandering aimlessly provides him a nice counterpoint to a pretty structured work schedule and gives a sense of discovery to each new mountain range, dune, or campsite. He has 7 trips to Alaska that he undertook with a similar mindset. That isn't to say he doesn't love to plan. He has completed trips the length, width and diagonally across Utah entirely on dirt roads that required extensive planning and preparation.

In the never ending debate on whether trips should be done solo or in groups, he finds value in both arguments. Although his preference when traveling internationally is to do it alone. His current passion is chasing storms around Southern Utah and documenting flash floods.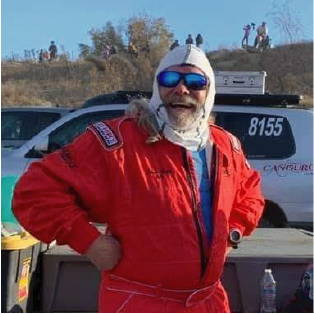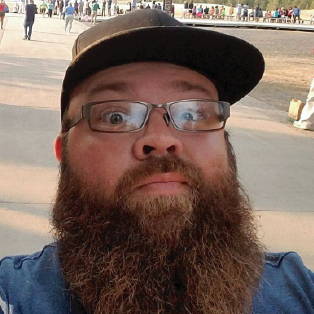 Since Joel German was 16, he has always enjoyed stopping and helping people stuck on the side of the road. At 17 he purchased his very first Jeep, a 1996 Jeep Cherokee, which furthered his passion for the outdoors and made helping people out on 4x4 trails much easier! This lead to him getting his first job as a commercial tow truck operator. After spending 11 years in the towing and recovery industry and 15 years exploring the outdoors, he was lucky enough to blend his 2 passions between the Utah Offroad Recovery Team and his newest venture, Legacy Offroad Recovery Training. He is very excited to get out and share his recovery skills passion with everyone else!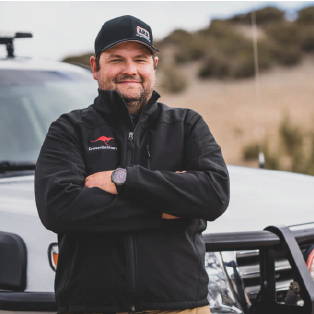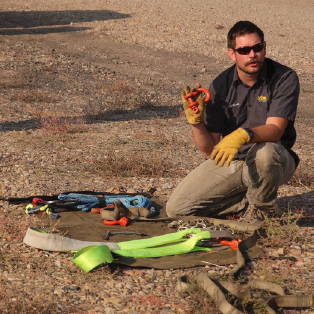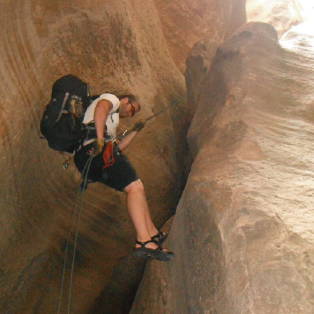 Aaron's passion for off roading and getting off the beaten path started with a 1986 Dodge Caravan and has slowly progressed over the years with 16+ different vehicles over thousands of miles. A DIY enthusiast and a passion for the outdoors feeds his love for off road exploration on all kinds of terrains, canyoneering, rock climbing, hiking, and kayaking.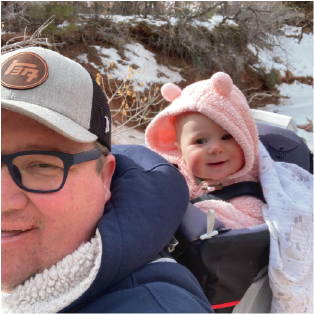 Ryan was introduced to adventure from a young age exploring around the forests with his Dad. Being always curious as to where some faint road or trail leads, has lead him into challenges and tight spots.

Having explored the backcountry of Utah in everything from a Subaru to a Land Rover, to a Land Cruiser has given him experience in navigating over tricky terrain.

Getting stuck or breaking something is just part of the adventure.
Overnight Trail Ride (October 14th)
4x4 & Low Range | 31" Tires
Half Day Trail Ride (October 15th)
4x4 & Low Range | 31" Tires
Half Day Trail Ride (October 15th)
This year OSC will feature 3 course tracks. After you have registered for the event we will send you an email to register for your chosen class track.

Everyone will be able to take the Driving Skills and Vehicle Recovery courses. You will then be able to select a series of classes based on your track choice. No matter the selection, this years classes are longer, more interactive and hands on. These courses are designed to give you real overlanding skills that you can take with you on your next adventure!

Driving Skills Course (4 Hr)

Driving Skills Course (4 Hr)

Driving Skills Course (4 Hr)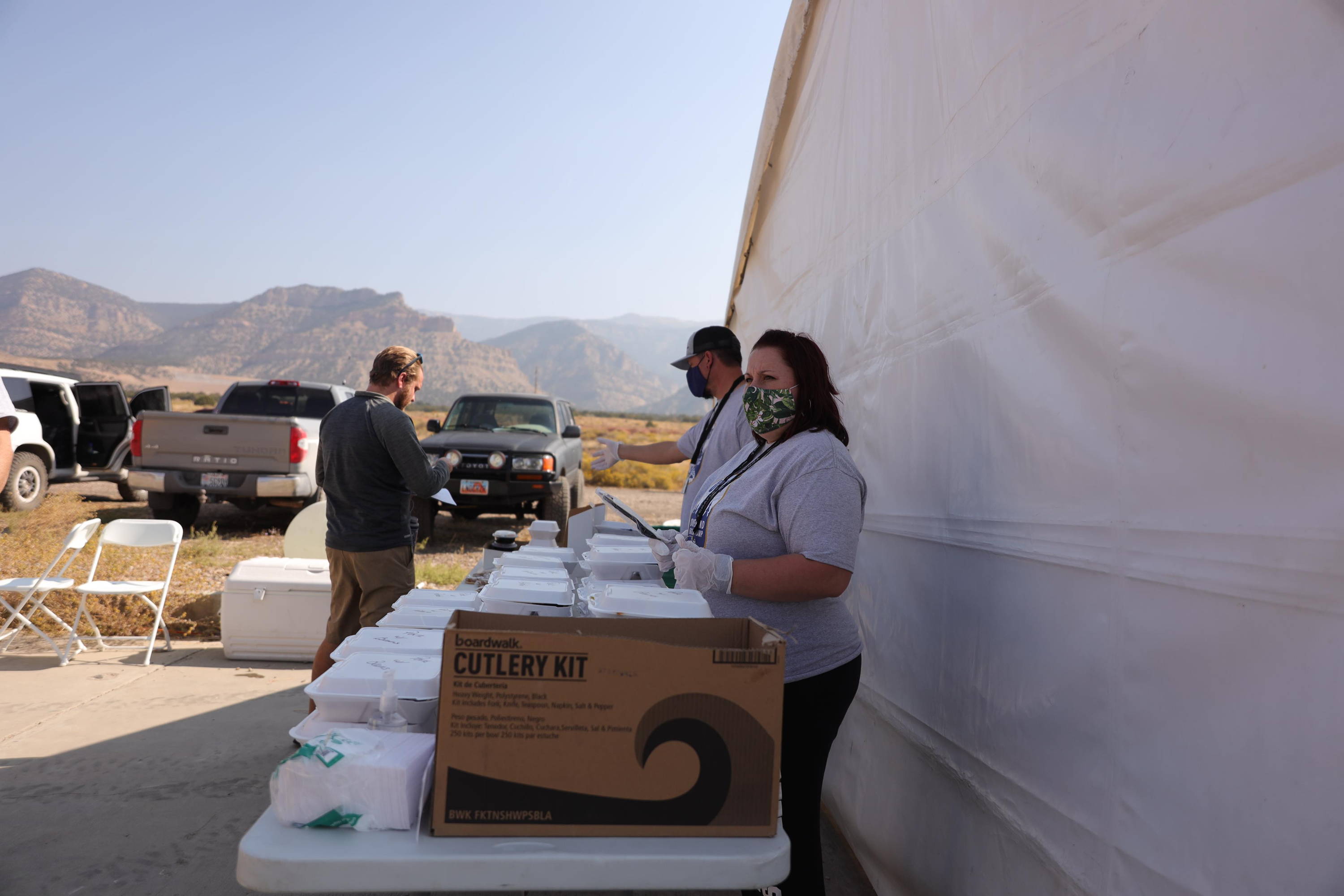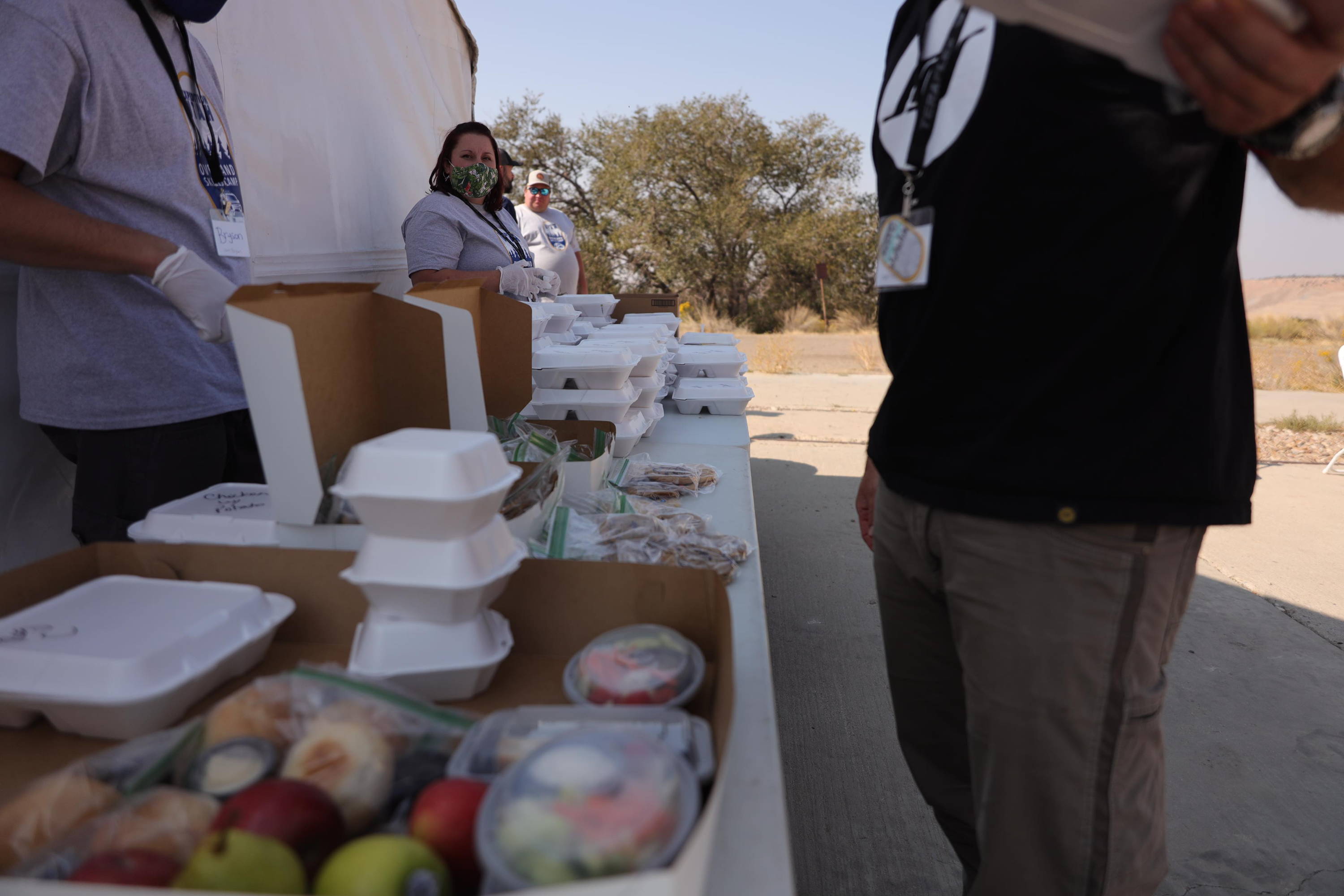 All meals during the onsite event are catered by the Miners Trading Post in East Carbon Utah. Delicious home cooked meals like Jalapeno Mac Salad, and BBQ Spare Ribs, Continental Breakfasts, Donuts, Muffins, and always plenty to go around.

Catered meals allow us to spend more time in classes and with our world class instructors. Outside of our catered meals, you are welcome to bring your own snacks and beverages. We only ask that you save the alcohol until the end of the day when classes have ended. Consuming alcohol or drugs is not allowed at anytime during trail rides, and during driving instruction.

Do you have special diet restrictions? No problem, we have you covered. Just let our team know through the notes on your online registration form.

We have some amazing sponsors who have donated great gear to be raffled off at Overland Skills Camp. Purchase your tickets online early and throughout the event. Some of the great products that have been raffled off to support Expedition Utah are Stoves, Awnings, Coolers, and more! Everyone is a winner at OSC!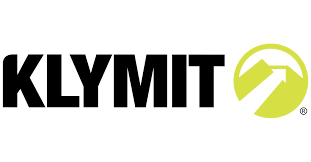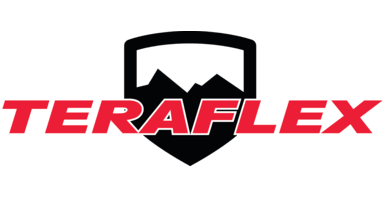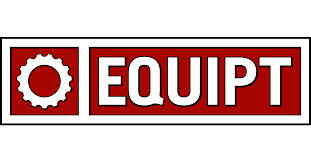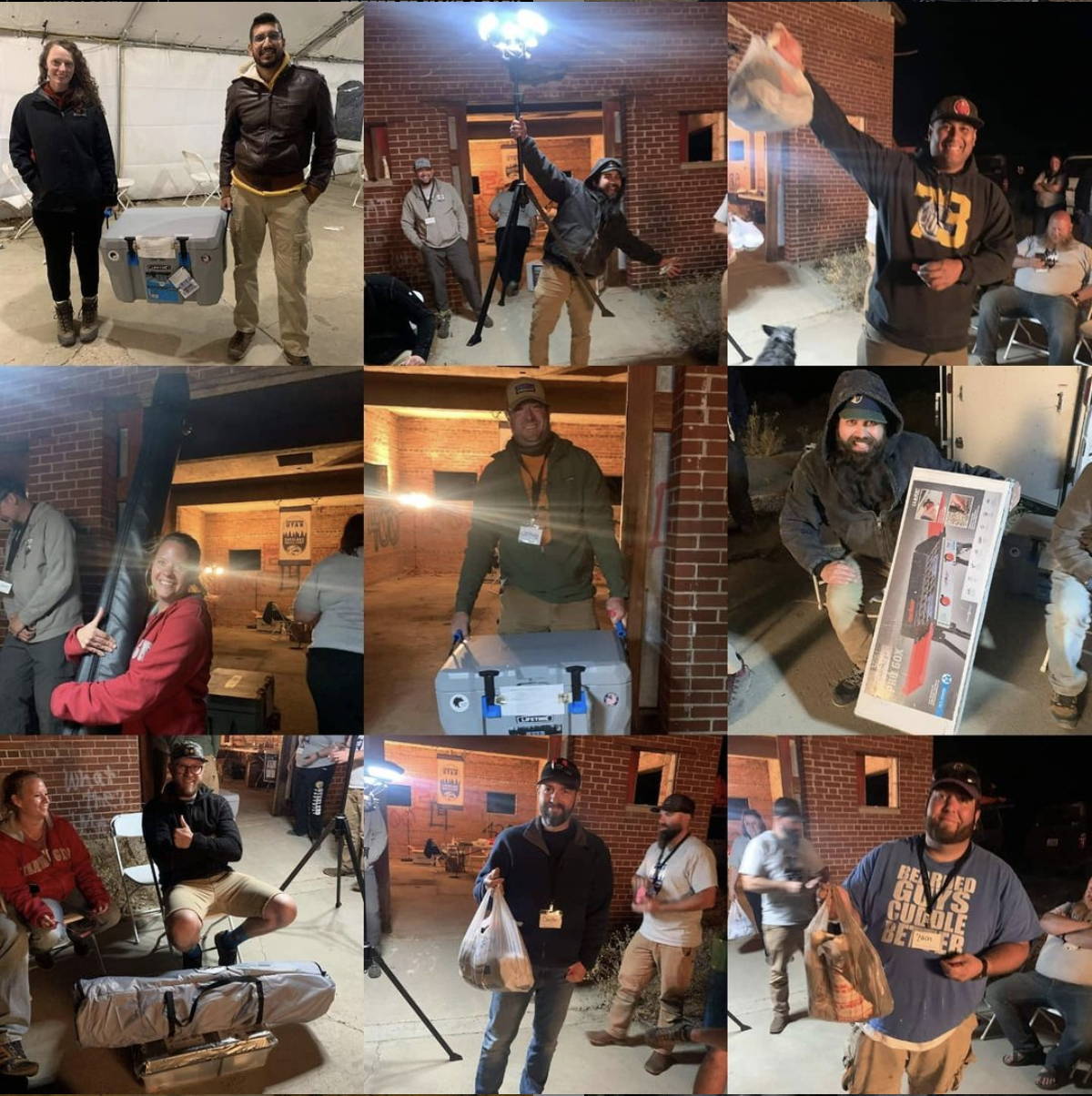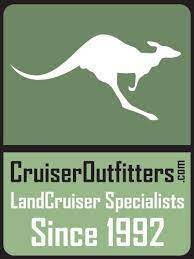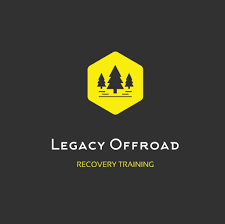 Special thanks to our sponsors of Overland Skills Camp 2021:

TERAFLEX | LIFETIME Products | Klymit | Equipt | Legacy Offroad | Cruiser Outfitters
Every year at Overland Skills Camp we have provided service to the local community through onsite cleanup and trail maintenance. OSC has been responsible for removing graffiti, cleaning tons of garbage and tires from waterways, and the campground. This year will be no different. Participate with us on Sunday to give back to our public lands in honor of National Public Lands Day.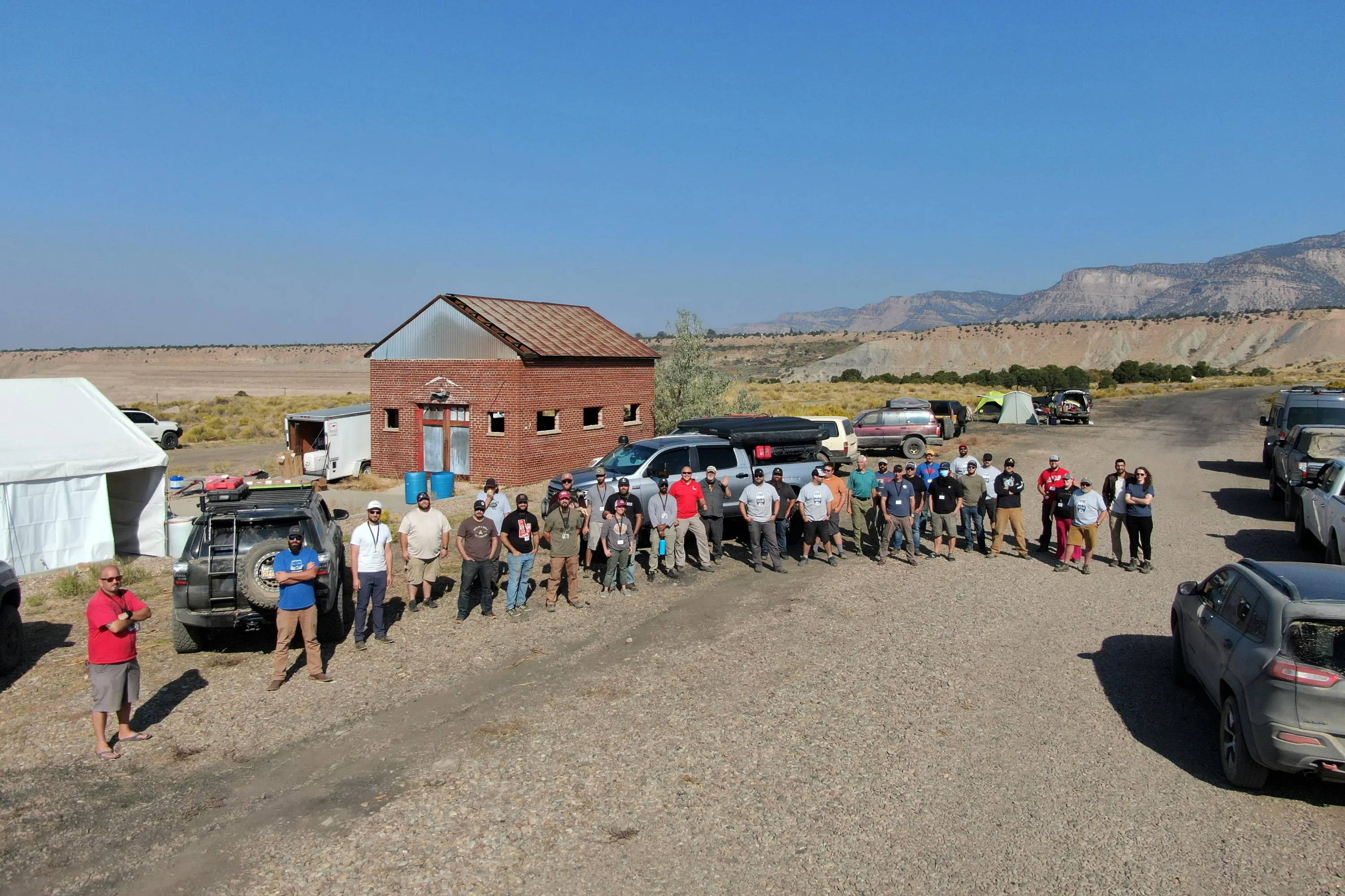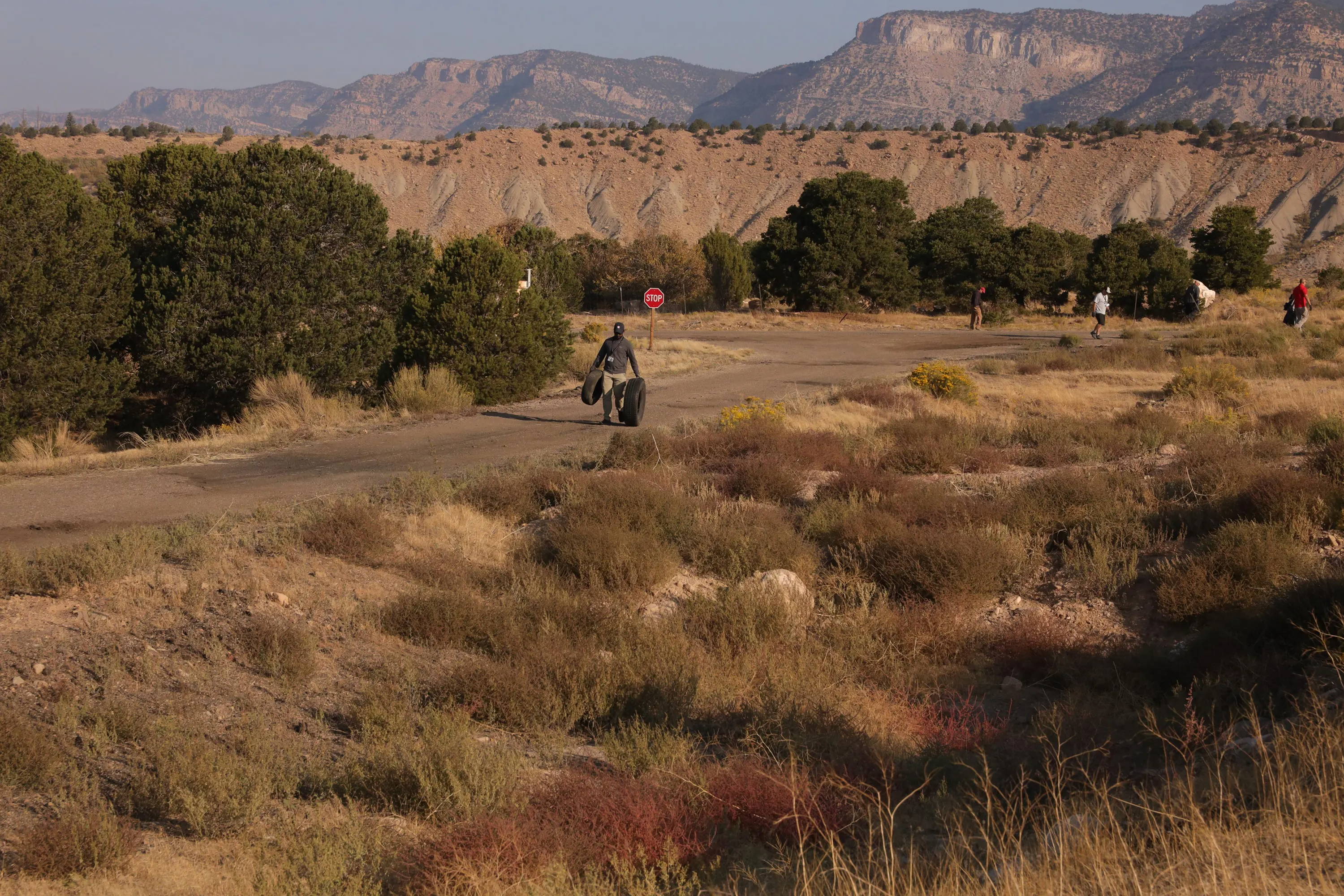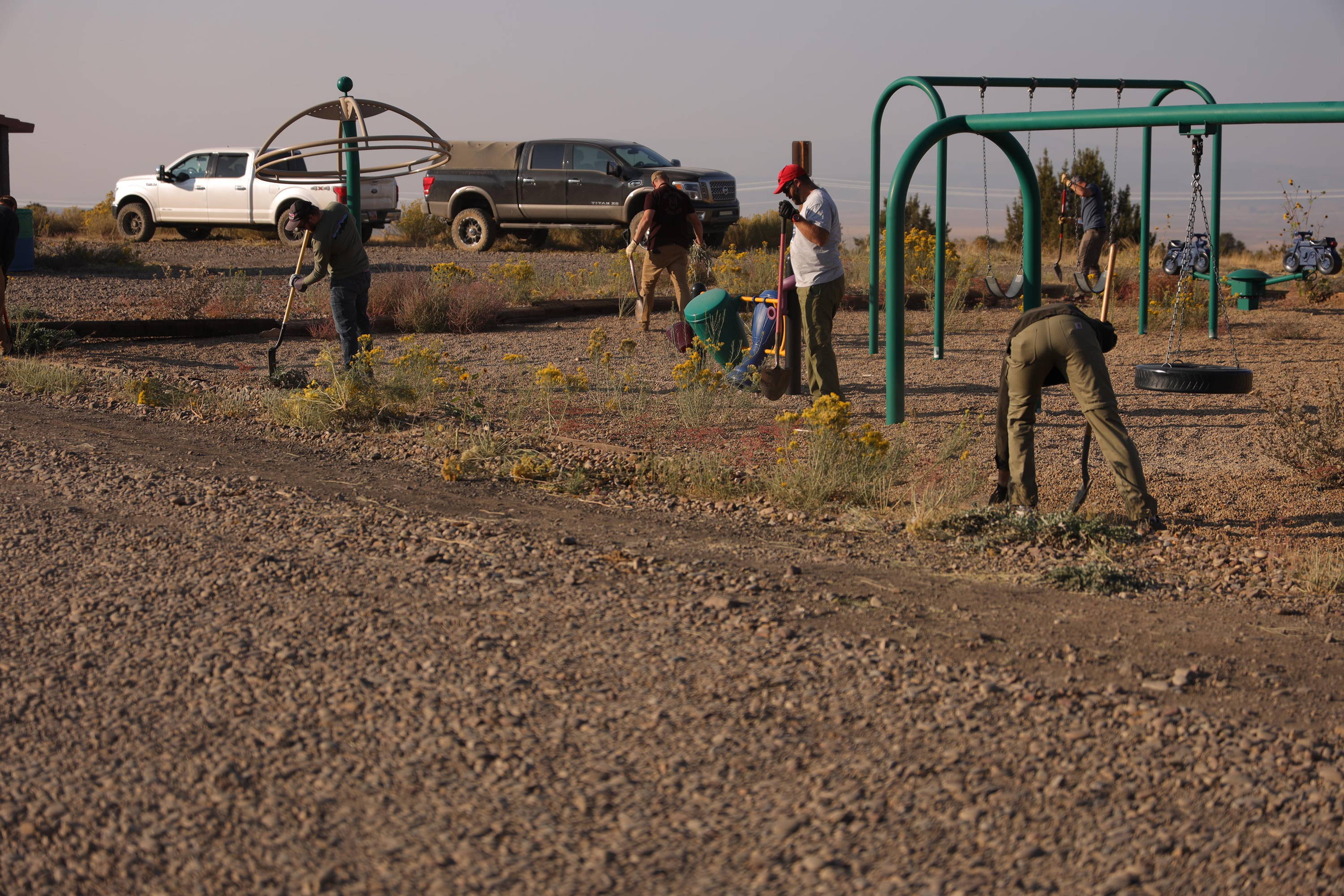 COVID-19 & Overland Skills Camp
The safety and well-being of our event attendees, staff, and partners is a top priority for Expedition Utah.

Unless otherwise advised, all Expedition Utah events are taking place as scheduled. We will continue to provide updates as we have more information. If you have any additional questions not listed below, feel free to post up on the forum or contact a staff member.
Who can attend an Expedition Utah event?
We welcome all registered attendees to join our event, as long as they are over 16 years old and in good health and willing it adhere to the COVID-19 guidelines.

If you are feeling unwell or have been exposed to someone with COVID-19 within the 14 days preceding the event, please do not attend the Overland Skills Camp event for your own health and the health of other attendees.
Is there a chance an Expedition Utah event will be cancelled because of COVID-19 Coronavirus?
Our first priority is the safety and well-being of our event attendees, staff, and we are actively monitoring the COVID-19 Coronavirus situation closely and will react appropriately to the changing landscape moving forward.
What is Expedition Utah doing to prevent the spread of this and other flu viruses?
Expedition Utah is following the guidelines recommended by the Centers for Disease Control and local health department. We are actively working to ensure extra measures are being taken to clean and disinfect common surfaces and offer hand washing and sanitizing stations in high-traffic areas in addition to physical distance and inside facility mask requirements.

Is registration required?
Yes, this is a private event and does require registration by all participants. Registration is per person, all attendees must be registered.
What is included with my registration?
Classroom and hands-on instruction on subjects such as vehicle recovery, navigation, communications, vehicle outfitting and more. Catered meals during the onsite event. Event stickers, patch and shirt. Onsite camping Thursday thru Saturday nights. Incoming and outgoing trail rides.
What if I have been to Overland Skills Camp in the past, can I register again?
Preferably no. While we plan to have advanced level classes for OSC alumni in the the future. We ask that previous attendees refrain from registering as our content will be very similar to previous years. We encourage you to join us in late 2021 where we plan to have classes aimed at OSC alumni.
Will there be room for a friend to join along?
Absolutely, however all attendees must register. This includes friends and family riding along in your vehicle. Every attendee must be registered!

Will we be camping more than one night? What kind of camping will be available at the event?
Yes, we will be camping both Thursday thru Saturday nights at the same location in Carbon County. Camping is in a partially improved area with pit toilets. There are flat tent sites for all paid participants.
What If I need to show-up late or leave early, can I join the event in-process?
We require attendees attend the entire event (all day Thursday thru mid-day Sunday) to get the best possible experience at the event. The limited number of participant spaces should be available to those who can experience the entire event duration. We will not be setup to check-in latecomers. If you have an issue that is unavoidable and requires to arrive late or leave early, please email expeditionutah.com@gmail.com prior to registering to discuss options.
Will there be room at the camping area to bring a small travel or off-road trailer?
No, there is no room for trailers in the event camping area. Please plan to sleep in or on your vehicle or bring a tent.
Is this event "kid friendly"?
While past OSC event have been tailored to families, currently we are open only to registered participants 16 & older.

Yes, dogs are allowed in camp. We ask that they be friendly and safe around other dogs in camp. We also ask that you be respectful of others and make sure to clean up after your pet and respect quiet times. Dogs cannot be left unattended at camp during the day. Dogs must be leashed at all times in and around the camp area, classes and training. Remember this is the desert bring plenty of water for yourself and your pets.
A mask to be worn when social distancing isn't possible. Thermometer to be able to monitor your own temperature. Water, soap and hand sanitizer to facilitate regular hand washing at your campsite. Hand wash stations and hand sanitizer will be provided at the group areas. Your own food for the trail rides, drinks other than water for the duration of the event, cooking supplies, fuel, spare parts, tools and camping gear. Meals will be provided on site from Friday dinner through Sunday breakfast. Bring a camp chair to sit around the campfire. Please bring one bundle of firewood for the group camp fire. Bring heavy gloves and closed-toed shoes for our service project on Sunday morning. And bring your favorite phone, tablet or device loaded with Gaia (free version ok) for the Nav/Trip-Planning class.
Yes! We have amazing sponsors that have donated products to help fund this event. So remember to bring extra cash to purchase more tickets and increase your chances to win big!
Will there be merchandise to purchase at the event?
Yes! We will have Expedition Utah merch and other gear available for purchase.
What should I leave at home?
There will be no fireworks, target shooting, inappropriate music or anything illegal allowed in camp or on the trail. Alcohol consumption will absolutely not be tolerated on the trail, please save it for camp after classes have concluded.
Are refunds available due to weather?
This event will happen regardless of weather. We do reserve the right to modify the schedule or cancel portions of the event due to weather. However, there will be no refunds given due to inclement weather.
Will I have to sign a waiver?
Yes, all participants will have to e-sign our Release of Liability after completing the online registration.
What type of weather should I expect?
Expect temperatures in the 70's during the day and 40's at night. Be prepared for inclement weather, just in case.
How much driving (fuel) should I be prepared for?
Plan to have a full tank prior to starting each trail ride and bring extra gas to cover 50-75 miles.
What if I need to cancel or make changes to my registration?
Please let us know as soon as possible (email: expeditionutah.com@gmail.com). Registration will be completely full and we would like to allow participants on the waiting list to join the event. Event registrations are considered a non-refundable donation.
Where is the closest fuel or grocery store in relation to the event site?
There is a gas station and small grocery store less than 15 minutes from the event site.
What about CB channel or HAM frequency?
The HAM frequency for this event is 146.460 simplex on 2-meter. We discourage the use of CB radios, but will be monitoring channel 4.